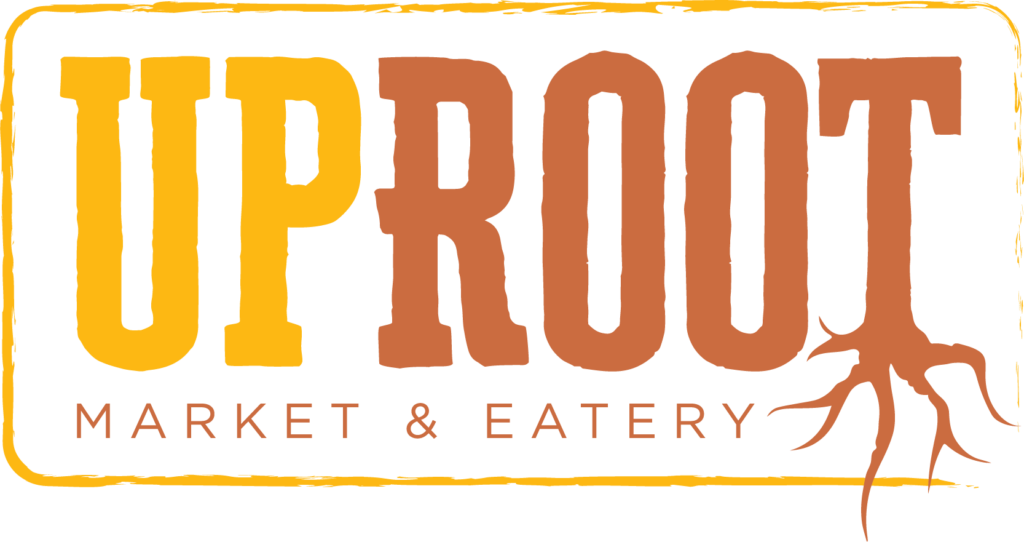 3D walk-through of the remodeled space below!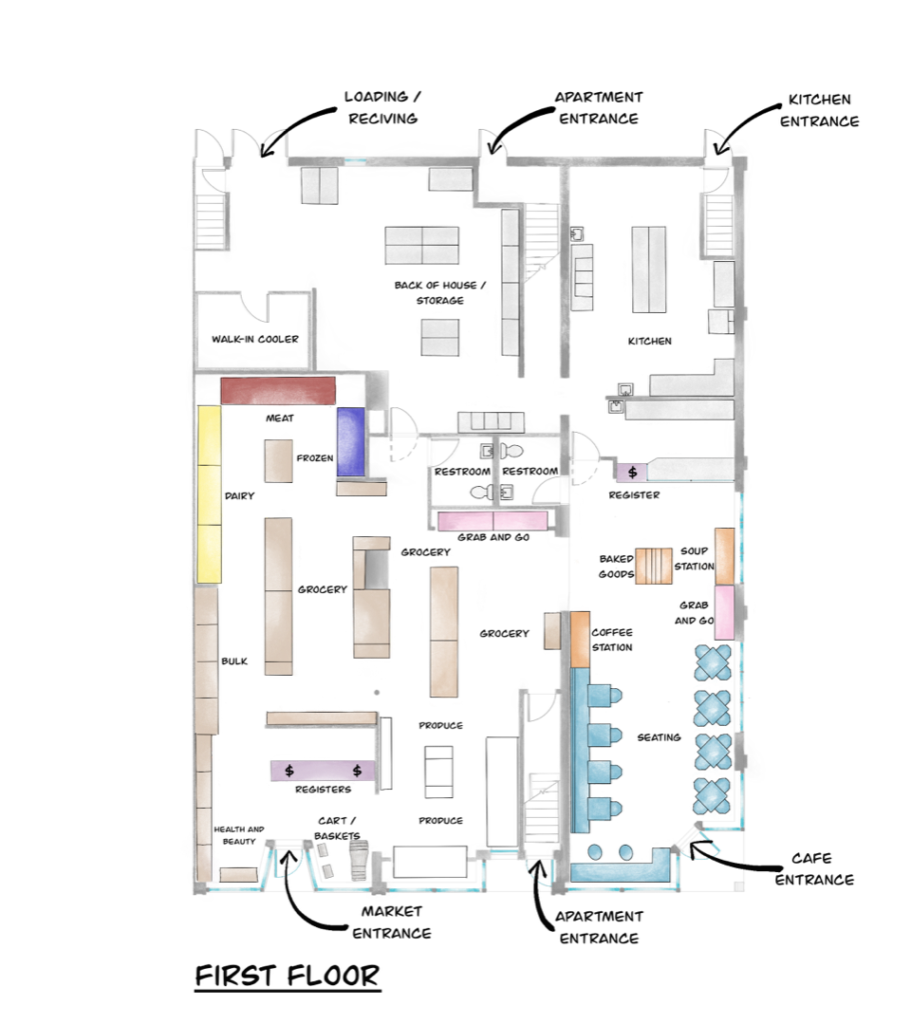 Uproot is preparing to launch – become a founding member today and help us hit our goal of $1.2 Million!
The Uproot Market & Eatery will be opening soon in a redeveloped historic building in downtown Battle Creek, MI, using a cooperative business model. We are excited to announce the beginning our capital-building phase – YOU can become a lifetime member now and help get the co-op off the ground. Lifetime Founder Memberships are $200 – billed one time or $20/month for 10 months.
*** You can also DONATE a full membership or half membership to help someone in our community. ***
Sponsor Level Memberships:
Capital Campaign To Date: $586,560
Membership Drive: $51,560
BBCH Community Partners: $30,000
USDA Healthy Food Financing Initiative: $200,000
Miller Foundation: $150,000
Battle Creek Unlimited: $150,000
Feldpausch Foundation: $5,000
What Is a Co-Op?
Cooperatives are member-owned, member-governed businesses that operate for the benefit of their owners according to common principles agreed upon by the international cooperative community. In co-ops, owners pool resources to bring about economic results that are unobtainable by one person alone. Most simply put, a cooperative is a business that is 1) voluntarily owned by the people who use it, and 2) operated for the benefit of its owners.
Our co-op serves many purposes:
– Improving community access to fresh and healthy food
– Educating the community about nutrition and sustainability
– Benefiting the community by supporting local businesses
– Assuring Member access to the goods, services, and facilities of the Co-op
Read more about our co-op model and guiding principles.
Benefits of Co-op Membership
1. Being part of an organization dedicated to contributing to the health and self-determination of our community.
2. Having a say in the co-op's activities and future.
3. Shopping discounts, deals and potential patronage refunds.
4. Opportunities to share knowledge and build community.
Board & Governance
The member-owners of the co-op will exercise control of the business through selection of a Board of Directors, as laid out in the organization's by-laws. The board will select a General Manager who will be responsible for the operations of the store. Member-owners in good standing are eligible to run for a position on the Board of Directors in our annual elections.